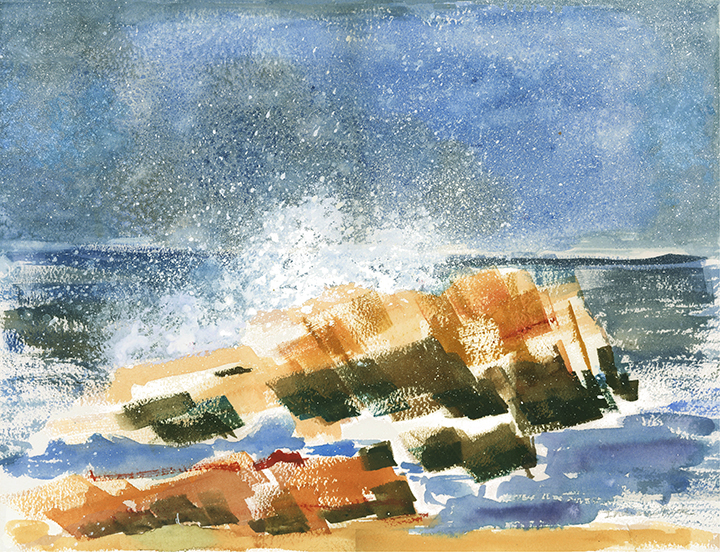 Indian Rock, Narragansett, RI
Thank you for visiting my website.
The paintings you see here are impressionistic in the classic watercolor style of 19th and 20th century artists such as John Singer Sargent, Raoul Dufy and John Marin. What I love about these artists is how effortless their work seems, and my goal is to work with that looseness and spontaneity. Watercolor lends itself to creating unexpected effects, which is something I welcome.
My watercolors have been commissioned by financial, health and educational institutions, performing arts organizations, museums, and book and magazine publishers. Recent work includes assignments for the American Museum of Natural History, the Metropolitan Opera, Centreville Bank, RI, the Cipriani Hotel in Venice, Italy, as well as many private commissions.
In addition to watercolor, I work in various media and can provide finished art in traditional or digital formats. My graphic design studio can provide fully-designed pieces ready for print or digital output.
Many of the paintings shown here are available for sale. Fine art (giclée) prints in a variety of sizes and substrates can be purchased as well. Licensing and reproduction rights are also available. Please contact: hflagg@holleyflagg.com for information about sizes and prices.